91
« Last post by Golex on July 22, 2020, 10:00:18 PM »
Is there an explanation for this strange situation, the player moved to another team without a transfer history:
The player
Karlo Ilić (8971896)
(
https://www.gokickoff.com/team_player_detail.php?player_id=8971896
) bought the team
spanodi (274970)
from Chile and now is in another team
olimpia2013 (276478)
from Romania
The player was not sold and bough or free player or loan, he is now in the Romanian team without a transfer history.
What is the explanation?
Is it a bug in game or hacking or we have been similar situations before..?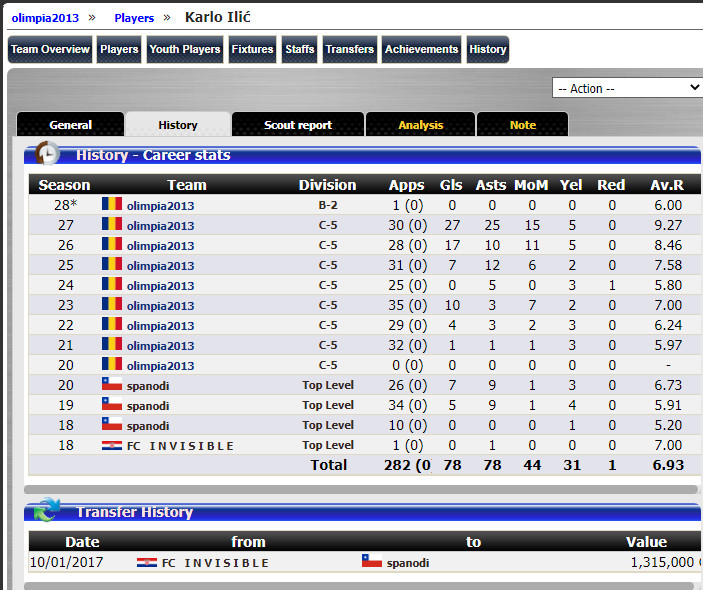 host images